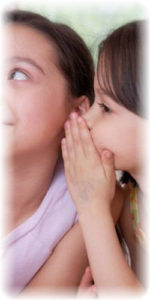 I had many reservations at the beginning of the year about sending my extremely shy child to school! Will she make it through the day? Will she interact with the other kids? Will she hate school? Today, I am overwhelmed by the sincere and heartfelt gratitude I feel toward the staff at CCUPC. I am so appreciative of the love of learning that was instilled in my daughter. She wakes up every day asking if it is a "school day" today!
Each and every child is valued at CCUPC and a noticeable effort is made to make sure each child's needs are met and that every child has a positive experience. You have no idea how reassuring it is for a parent to hear her child talk about her teachers with such heartfelt affection! I am so thankful for the safe and comforting environment you have established at CCUPC.
The curriculum at CCUPC is organized, comprehensive , and exciting for the kids! It is obvious that each activity and project has been planned with abundant attention to detail. I feel very confident that my daughter is well prepared for kindergarten next year. I should also mention that I had to start taking pictures of the projects that were coming home because we were running out of room to hang them!
Finally, thank you for the support that you provide to the families. We had no idea what to expect as we sent our first child off to preschool, but I can tell you that any expectations a parent might have will be far exceeded at CCUPC. Thank you for welcoming us into your family and supporting and communicating with us every step of the way!
We are looking forward to sending our youngest daughter to CCUPC next year!
I just wanted to say THANK YOU for how well-prepared my daughter was for Kindergarten. She is thriving and I know in part that is because of the foundation that was built during her 2 years at CCUPC. I am so grateful! Her teacher even told me that the kindergarten teachers at Haine love CCUPC as a feeder program. You are all doing a tremendous job. Thanks again!
I just wanted to take a moment and thank you for this past school year. We were so nervous when we switched preschools, but CCUPC was highly recommended so mid-summer we made the switch. It was the best decision! Kendall has excelled both academically as well as spiritually. Listening to her sound out words and watching her write her name the "kindergarten way" has been nothing short of amazing. Of course I'd be remised not to mention how proud we are when she says her prayers and tells us stories from the Bible. Although Kendall will miss her friends and teachers at CCUPC, I'm confident that she's learned the skills to make new friends. I know that our youngest, Grady, will have a similar experience when he begins 3 y/o preschool in the fall.
Moving from Massachusetts where we had extensively visited and reviewed preschools for our daughter, we were apprehensive to begin that process again once we relocated to Pennsylvania. Our neighbors recommended CCUPC to us and we added them to our list but we also began to do some research. After touring many preschools in the area and reviewing their content and curriculum, CCUPC was the clear winner! As a teacher, education is very important to me but once we walked into CCUPC, we felt at home with both the academic and social aspects of this school. Our daughter loves her teachers, Miss Jen and Miss Joan, and asks to pray for them nightly. We feel relieved that our child is being taught by such a caring group of people. They are understanding of her speech difficulties and have communicated with us about her progress in this area. She comes home every day singing songs and telling us all about whose "share day" it is (and for a girl who at one point struggled with communication, this is huge).
Our family experienced some change this year and Miss Debbie and Miss Jen were very supporting and accommodating with our needs. Going back to work after an extended maternity leave was difficult but they helped this transition for me and even worked around my schedule for conferences.
We cannot be more thankful to our neighbors for recommending CCUPC to us. It has provided our daughter with a family outside of our home. Her growth has been nurtured and it is evident in her increased abilities in communication, cooperative play and academic learning. We will certainly second, third, fourth and fifth their recommendation and are looking forward to the days when our son enters that door and is greeted by Miss Debbie and all the wonderful staff at CCUPC.
When it came time to choose a preschool for our son, we looked into several. CCUPC was recommended to us by neighbors and friends so it was definitely on the list. It's a big decision to make, who to trust with your child's early education and we definitely made the right one.
CCUPC was a beloved place for not only our son but also our daughter a couple of years later. They both learned so much during their time there. The staff is extremely welcoming, engaging and loving. Our kids loved getting up and going to school. They took immense pride in all of the papers, crafts and word lists they made. The special events from holiday parties and shows, Valentine's Balls, art shows, field trips (on a school bus!), to the adorable graduation are all done with so much thought and care for not only the students but also their families to make amazing memories. Our children learned how to write their names "the kindergarten way" and when their time at CCUPC came to an end, we knew without a doubt they were ready to not only write their names but excel in kindergarten.
We are so grateful for the CCUPC family beginning our children's love of learning. In our opinion, there is no better place and we highly recommend them to anyone trying to decide who to trust with their child's first memories of school.
Just 3 months into our son's first year at CCUPC Preschool, our family gathered in a church pew to watch the school's Christmas show. The children had been practicing three songs over the past few weeks, so we expected to watch them stumble through the lyrics to these songs and perhaps literally stumble around on "stage." Instead, a church full of adults sat dumbfounded as our 3-year-old preschoolers performed the entire Nativity story in costume, complete with recited lines, blocking, and choreography. Clearly, the teachers had worked tirelessly with our children to not only organize the production but also instill in them a reference for and understanding of the Nativity.
At that moment, we saw in our son a little boy who transformed from a man of near-silent action into a confident communicator and people person.
But even more important, we now have a little boy who LOVES school (he looks forward to going so much that he is sad on days off) and embraces all opportunities for learning–at museums, while traveling, and in his daily life as he constantly seeks to quench a thirst for knowledge about how the world around him works.
Why should this anecdote and description of one child matter to you, the parent of a prospective CCUPC Preschool student? After all, I haven't listed any tangible proof of the academic excellence that you no doubt seek for your child. I assure you the education experience is incredibly strong, but I suspect that that isn't entirely unique in Cranberry Township, where so many quality early education opportunities abound. Instead, the personal examples I provided are meant to bear witness to the distinct opportunities for community and confidence building that CCUPC Preschool offers including pageants, an art show, and a parent-child Valentine ball.
These extracurricular are what make CCUPC Preschool so much more than an educational facility but a home-away-from-home that bonds entire families to the school, leading it to be the most recommended preschool by parents in Cranberry Township. If you are looking for a warm, caring, and community-centered school culture, then CCUPC Preschool is the place for your child to fall in love with learning, setting the stage for future academic success and a commitment to a lifelong pursuit of knowledge.
The words THANK YOU just don't seem to be enough. The entire staff here at CCUPC Preschool is unbelievable. My son was in the 4 year old classroom and loved school from the first day. He had never been in daycare or any setting where he was away from his home. As a mother, you hope and pray that your child will transition into such a new milestone without difficulty. From the beginning, Miss Debbie and all the teachers were so warm and welcoming. They greet you each day with a smile on their faces and truly know and loves these children. My son wanted to go to school every day! I would WITHOUT hesitation recommend this preschool to anyone. It is by far, the BEST preschool in Cranberry Township. The curriculum at CCUPC is comprehensive, challenging and exciting for the kids! These teachers truly care about each child's individual wants/needs and value their preschool experience. The extra events that they hold for the children including the Valentine's Dance and Art show are spectacular. The teachers believe that preschool is the foundation for a child to learn and love school and I couldn't agree more. I know my son is well prepared for kindergarten but I am sad to say goodbye to the staff at CCUPC. They have no idea the impact they have had on my son as well as our entire family. I can not wait to send my daughter in 2 years to watch her learn, grow and experience everything my son did here at CCUPC Preschool. THANK YOU to the entire staff at CCUPC Preschool, you are FANTASTIC and will be missed! See you in 2 years!
Since having our children and moving to Cranberry Township, I felt overwhelmed in deciding where to send my oldest child to preschool. My daughter didn't love school from the start mainly because she is so shy. With the importance of kindergarten readiness in mind, I knew we needed to find the right fit for her. From the start, CCUPC struck the perfect balance of structured and supportive. My daughter looked forward to going to school knowing what to expect each day with their structured program. I was also able to see my daughter's confidence improve as I watched her on stage for some of their special events. All of the staff at CCUPC put in the extra effor to accomodate the children's needs to be successful in learning and adapting to school. Their curriculum has strengthened her love for learning and reading. CCUPC has done the hard part in building the foundation for lifelong learning. I feel incredibly grateful to all of the staff.
We have had the honor of sending two of our children to CCUPC and I am sure the third will follow! Like any other parent, we desire the best for our kids and CCUPC has never disappointed. From teaching to training and truly loving our kids, we are blessed by the clean, fresh atmosphere and firm, loving teachers. The kids have benefitted socially and academically, and we also appreciate the gentle discipline that the teachers and aides mete out.
We have a family saying, to go "above and beyond". I was touched to see the same attitude from CCUPC after my first child finished his 4-year-old preschool year and missed his teacher and aide. He wrote both of them letters and they responded with beautiful, caring letters in turn. He was elated. They continued to exchange letters for a full year. This to me exemplifies going "above and beyond"!
Thank you for all your tireless work and commitment to our children. We are so blessed to have CCUPC in our community.
We cannot say enough good things about CCUPC Preschool. We visited a number of preschools when trying to choose one last year and all were fine, but there was just a different feel when we walked in the door at CCUPC. The teachers are so warm, loving, professional, and positive with the children. You can tell they truly love what they do, that they love the kids, and that they work hard to create interesting and engaging lessons. I love that my son gets to be in such a wonderful environment!
The classrooms are bright, interesting, clean, and have lots of fun things for the kids to do and try. Our shy son looks forward to going to preschool every day, and regularly talks about all his teachers by name—he likes to share about his day and tell us what new songs they learned or game they played. He has started leading our family prayer at dinner, using the one you taught the kids for snack time, and he always smiles and looks so proud that he was able to teach the rest of us a new prayer.
Thank you for an amazing year. We're looking forward to having him at CCUPC again in the fall.
We cannot say enough about CCUPC! We HIGHLY recommend this preschool to anyone and everyone! Our son has completed his 2nd year here and will attend kindergarten in the fall. We are so excited for him to begin kindergarten, but are so saddened about leaving CCUPC. The staff at CCUPC is made up of the most beautiful group of women. They are so positive, kind, caring, and simply the best when it comes to educating young children. These women are exceptional in what they do!
As an educator, I am very impressed with the staff, curriculum, and the environment in which my child learns. The curriculum is engaging, fun, and aligned to the state standards. The environment is more than just friendly and warm; they make you feel like family. Our child absolutely LOVES going to school there!
In addition, as a parent of a child with a food allergy; I cannot express how wonderful the staff was to accommodate our child. We felt completely safe and entrusted the staff 100% with the care of our child. Also, our child had some issues with separation anxiety at one point. The staff not only took great care of our son during this rough stage, but they also assured us and made us feel better about the entire situation. We have so many memorable moments from the past two years that we will cherish forever.
Luckily, we have another two years with CCUPC because our daughter will be attending next year! She already loves the staff and knows them by name. We appreciate all CCUPC has done for us and look forward to our daughter attending there as well.
We have had the pleasure of sending our 3 children to CCUPC Preschool – the first two are in elementary school now, and our youngest daughter is currently a student in the 3 year old class. We have been beyond happy with the preschool which shows in our choosing to send all of our children there. The teachers are warm, caring, and nurturing to the young children, all while teaching them the necessary skills for kindergarten. Our children have learned to play nicely with other children, share, separate from us, and listen quietly all in preparation for kindergarten and life in general. Learning all of their letters and numbers and the beginning stages of reading is helpful for any preschooler, as well as the importance of God in their lives. The teachers have made such a positive impact in our children's lives, and we are forever grateful. Overall, we couldn't have made a better decision in sending our children to CCUPC Preschool.
My daughter has had a wonderful time at CCUPC. The staff are caring, fun, and focused on the best outcomes. I have watched my daughter grow in confidence as well as essential skills that will give her a great start in kindergarten. She is constantly sharing new things that she's learned, and what fun she's had. Each day that she has school, she can't wait to go!
Thank You CCUPC,
CCUPC preschool is an ABSOLUTELY WONDERFUL place! The staff is warm, caring, patient and so friendly! CCUPC has fun activities throughout the year, such as the Spring Art Show and Valentine's Dance, that parents as well as the children look forward to. These activities, along with school time routines, have made my son feel proud and excited about his accomplishments. My son enjoys going to preschool because he is excited to do crafts, sing songs, and play with his classmates. We love the teachers because they are so nurturing and the overall environment is simply perfect. I cannot say enough great things about CCUPC preschool and I would highly recommend it to any family looking for a quality preschool in Cranberry.
CCUPC came highly recommended to me from 4 of my friends who had sent their children to the preschool (in some cases, 2 to 3 of their children). All of these were high praises. The other preschools I looked at had one or two things the parents wished had been different. Every recommendation we received for CCUPC had only good things to say.
Our daughter's experience was a great one. She loved her teachers, the teachers in the other classes and Ms. Debbie. She came away everyday enthused about learning and excited about her experiences that day. The extra Monday class she took bumped her level of excitement of learning to a new level. Our family had some hard times during her year at CCUPC and Ms. Carolyn, Ms Jen, Ms. Debbie and Ms Kim (and the rest of the staff) showed their love and concern for both our daughter and ourselves as we went through these hard times. They helped us watch our daughter to make sure she was handling the death of her Mimi in a healthy way. My husband and I really felt like they were exactly what we wanted a teacher to be; a person who cares not only for the education of our child but for her mental and emotional well being as well. We knew that they were helping to guide her in becoming a wonderful little girl with respect for herself and others.
We highly recommend CCUPC!! The staff puts forth their best effort to make the children well rounded and we always knew they had our daughter's best interest at heart. Everyone there treats each kid and their parents with genuine love and concern in all aspects of their lives not just education.
I cannot say enough wonderful things about CCUPC Preschool. This is my son's second year at the preschool and I continue to be amazed at what a wonderful job the teachers and staff do there! They truly go out of their way to get to know each child and make them feel special. My son just loves them all!
Choosing a preschool was not an easy decision for me. I had never left my son in anyone's care before, so I put a lot of trust in this school. It has exceeded my expectations in every way possible. It is such a warm and caring environment. The days are filled with fun activities , projects, songs, that helped my son develop a love of learning. I couldn't be happier to see him grow to love school more and more. He has been given a great foundation thanks to CCUPC!
Our family cannot say enough about CCUPC Preschool! Our son is excited to go to school each day to learn and spend time with his teachers and classmates. He comes home each day with a smile on his face. He enjoys telling us about his day and what new things he has learned or new crafts they are working on. He could not be more prepared both socially and academically for Kindergarten, and we thank all of the teachers and Debbie for that! We already recommend CCUPC Preschool to everyone we know, and we will continue to do so. This whole experience has been a true blessing! Thank you all again for making this a wonderful experience for our family!
"We were recommended CCUPC to us by friends of ours who are preschool teachers at another school further away and we have been very thankful for the recommendation. The teachers at CCUPC have been nothing but great in making learning fun for my son. He looks forward to going to school and when I pick him up he is always all smiles and very anxious to tell me about all the fun stuff he did. I have also seen a tremendous improvement in his writing and letter recognition since starting at CCUPC. We are sorry that we did not find CCUPC earlier so he could have attended 2 years; however, I look forward to when our daughter will be able to attend so she can have the same fun experiences as my son.
…I could go on and on, but wasn't sure if there was any word limit! "
I have had my children enrolled in CCUPC for the past 4 years. This preschool has gone above and beyond any expectation I ever had. The teachers are caring, supportive and phenomenal with the kids. The curriculum is hands on and engaging. CCUPC makes learning fun! The staff is wonderful with communicating upcoming events and are always extremely organized. This preschool offers many fun events such as an Art Show, Christmas program, holiday parties and Valentines Day Dance. Most importantly, all of my children love going to preschool here.
I highly recommend CCUPC Preschool! My son blossomed during his 2 years here. He went from holding on to me at drop off to barely noticing I was leaving within 2 weeks. Miss Debbie, the Director, runs the school like a well-oiled machine and is "on top of things", and the teachers are amazing and truly care about their students. The academics are age-appropriately mixed with imaginative play and creative crafts and experiments. We truly appreciate our time with CCUPC, will miss it, and feel ready for Kindergarten! Thank you CCUPC!
"Thank you for a wonderful school year. You have all made the experience for our son positive and so much fun. Your team has worked well above our expectations. One of the greatest things that we as parents have experienced is seeing how excited he gets before school and how happy he is when he comes home. It is a tribute to the staff every time he asks, "When is it going to be Monday again?"
We often think back to the first message that was expressed at the parent orientation. We were told that the number one goal for the year was to make the children excited about school and inspire their love of learning. Goal completed!
We didn't know what to expect as first time "school parents", but your program not only includes support of your students, but of the families as well.
As parents, we can't show our appreciation enough for the attention and effort that you make toward creating a safe and comforting environment. The detailed planning and organization that goes into your program's development are recognized and commended.
Lastly, thanks to you we have invested in many magnets and an abundant amount of scotch tape as his number book, crafts, and projects are displayed all over the house. I believe we outgrew the refrigerator by October!
We are pleasantly anticipating another great school year.
"I can't say enough about the preschool at CCUPC! My son attended the 3 year old program and is now in the 4 year old class. As with many 3 year old boys, my son can be more than a handful at times! The teachers were beyond patient and worked with him throughout the year exceeding what my husband and I expected. He can't wait to go to school each day and amazes me with stories of all of the cool projects they do…even teaching me things sometimes! We really love the focus on Biblical themes and principals. I recommend this preschool to anyone with a 3 or 4 year old looking to enrich their child with a great experience and to ease them into the routine of school. Without a doubt, we will be sending my daughter to CCUPC preschool when she is old enough! "
"Both of my kids attended preschool at CCUPC. My son is now in 2nd grade and my daughter will be off to kindergarten. They were both very prepared for school after leaving CCUPC. Not only did we have a great academic experience, but our children had very loving teachers who were truly invested in them as well. We couldn't have chosen a better start for our children."
"I am so proud to give a recommendation to any parent(s) who are seeking a safe and loving preschool within Cranberry Township. It is hard to find a place that can provide an educational and secure environment for your child; however, we have been very fortunate to find such a place at CCUPC Preschool. Our children, Mary (6 years old) and Drew (3 years old) have attended/been attending CCUPC. During that time, I have watched both of my children thrive from the love, attention and education provided by CCUPC. It is much to CCUPC's credit that Mary is well prepared for her new role as kindergartener.
My husband and I visited many preschools but when I met with Debbie (Director) to discuss the curriculum and view the facility I was extremely impressed. The bright and sunny walls match the teachers' equally bright and sunny demeanors. The daily schedule was one in which the children would have a half day full of educational crafts and lessons as well as great fun and laughs. There were play times, art projects, share days, as well as family oriented field trips and dances. Let's not forget the great performances and parties that followed! They learn everything from their ABC's, numbers, letter and number recognition, opposites and same game, shapes, music, dance. They also learn life enhancement skills like sharing, patience, understanding and love. The love and patience that the staff at CCUPC put into their education for our children makes us realize how lucky we are to have found them. They provide a setting that is from the heart and with their deepest sincerity.
Families who have children attending CCUPC Preschool have access to their child's daily schedule via a link on the school's website for parents that gives you the lesson plan for each week. It really helps when your little one comes home and forgets the words to their new song and you have instant access so you can share the joy of new knowledge with your child and be on top of their learning. CCUPC provides this for their families to nurture their learning.
I would not hesitate to recommend CCUPC Preschool to anyone in need of a loving and stable environment for their child. My children have made many friends at the preschool as well as I have with the children's mothers which CCUPC fosters with their drop off and pick up times that encourage such interaction. It is a very happy place to go to in the morning to drop my children off and know they are in a secure and happy place. I hope that everyone is as lucky as we have been to have CCUPC as a preschool to educate their own children. It will be difficult for us all when our youngest son Brady (18 months) completes his curriculum at CCUPC but thankfully we have more years of fun ahead with CCUPC until that day comes! "
"When we relocated to Pennsylvania, the question of finding a good Preschool was one of the most important challenges we faced. Luckily, God smiled on us and led us to CCUPC. The environment is a very safe, bright, energetic and caring one where each child is made to feel special. I really can't have imagined a better place for our son to begin his "formal education". Lots of love, a little discipline, plenty of playtime, creative projects, encouragement and understanding. Thank you to Debbie and all of the teachers that come to work each day to love and support our children. "
"As two teachers in elementary school and middle school, finding the ideal preschool was very important to us. As a Reading Specialist, I could see how a strong preschool program could be a huge advantage to emergent readers. I looked at several preschools in the Southern Butler County area and found, without a doubt, CCUPC to be the very best. Having taught at Shady Side Academy, we wanted not only a creative, fun, and challenging curriculum, but also an atmosphere that is positive, polite, and nurturing. All three of our children emerged from the two year preschool program reading very well. Each child tested high on the Kindergarten exams and were very confident in moving on to a new academic atmosphere.
The staff and teachers are intelligent, caring, and very professional. They made learning fun. Even our shy children left preschool each day full of excitement about the day's activities. The special projects, fun activities, and holiday performances gave the families so many memorable moments. We have saved many of the projects because they are so interesting. Our children love to watch the videos of their performances and miss being with the teachers. We have made many wonderful friendships that we still have 6 years after our oldest left the program.
The school is very clean and beautifully decorated. The books and toys are always in perfect condition. The children are given ample play space. Teachers interact with students to encourage creative play, Christian values, and good manners. The students move throughout the preschool rooms for different types of activities. The entire program is run very well and organized.
We strongly recommend CCUPC Preschool to new families."
"When CCUPC preschool was recommended to me by a friend who attended the church, I thought, "OF COURSE, she's recommending it!" But then I toured the facility.
Each teacher present was introduced, smiled, and spoke with me for a moment. The children present were smiling, laughing, and playing together. There were activities at various tables, as well as a reading area and free-play areas. We reviewed a sample daily schedule. I could not believe so much would fit into such a short time!
Over the years, two of my children have attended CCUPC. I find the staff warm, welcoming, and incredibly patient. I like the balance of educational material, artistic material, and free play, as well as play structured to improve both gross and fine motor skills. I find communication with the staff and directress is easy, and I feel that my concerns are heard.
As a result of my family's positive experiences at the preschool, I have recommended it to numerous friends and neighbors, and to another mom who happened to be touring on a day when I was volunteering. I have complete confidence that my children are coming out of their experience at CCUPC with the best preschool has to offer! "
"When choosing a preschool, I asked all my closest friends where to send my son. Several answered CCUPC, one of which even was an elementary teacher! I could not be happier with our decision. Your teachers ability to interact with him and encourage him are remarkable, it is the perfect balance between play and learn- which is critical at age 3!
There are many examples of how Jack has brought his learning home to us.. My favorite is when he told me, "Mommy, God is in my heart…and your heart too." He has learned how to recognize his name, and was even able to pick his name out in the toy store on those named mugs. He knew how to count before, but now he actively will count things like berries, and characters on TV- before CCUPC I had to always get him started. He also is learning how to recognize the numbers too.
I am excited for Jack to continue on to the 4 year old program, and already planning on sending my younger daughter to CCUPC.
Thank you Miss Debbie, Miss Kim and Miss Candy- you make it easy to send my child to school! "
"We cannot say enough positive things about the preschool. We have been so impressed with every detail of the program from the teachers to the facility. Our daughter is so excited every time it is a school day, and tells us she wishes she could go to school every day. CCUPC Preschool is exactly what we were looking for in a preschool and truly provides a fun educational environment. "
"CCUPC is my top recommendation when friends ask for my preschool suggestion. Having lived in Cranberry for about 8 years now, I've had children attend other preschools, and had talked to friends about schools their children have attended. CCUPC gives the kids a great start to their education through strong Biblical lessons, fantastic learning opportunities, unique special events, and great staff. The facility is bright and clean, and provides a great mix of small group vs large group time as well as a gym area to play. I can't say enough about this school and think it's the best in Cranberry. "
"We are very pleased with the preschool program at CCUPC. We continue to be so impressed with all of the projects our daughter brings home as well as the countless number of songs she learns and sings to us each day. The teachers are wonderful and each day our daughter looks forward to going to school. We love that she is learning not only numbers, letters, etc but also a monthly Bible Focus. "
When the time came to start thinking about preschool, it was never a question of where but more should she go at age 3 or wait until 4? We had heard from so many colleagues and friends and were confident that CCUPC was the school she would eventually go to. Up until the day I dropped my daughter off, I was set to let them know when I picked her up that she would be back next year when she was 4. Did she really need the extra interaction? Did she already know everything she should at age 3? Could she just wait another year? Lots of questions we had!
However, from the moment I walked away on that first day, it was obvious we made the right decision for her to go to CCUPC this year. She loved it! She was greeted with such joy from her teachers and director and from day one, her teacher Miss Carolyn soon became one of her favorite contacts to call on her "phone". I quickly saw that she learned things at school that even mom couldn't teach her-interacting with other kids, learning to listen to the teacher, taking turns, raising her hand, and learning to be independent. The pride she had coming home singing new songs or showing off the craft she made was just more confirmation that we made the right decision in sending her to CCUPC this year!
As a parent, I always feel my daughter is cared for at CCUPC and it is evident I can see how much the teachers love what they are doing and make the kids feel so special. I am amazed each week at the different things they are learning and the fun obstacle courses they have set up. Each week, we check the website for the upcoming plans for the week and nothing makes me cooler than being able to check the "songbook" on the website and know all the words to the new songs she has learned. CCUPC is EXACTLY what we had hoped for our daughter and EXACTLY why she gets excited about every Monday and Tuesday! I can't wait to see what else she will experience at CCUPC-and the same for my younger daughter one day as well!
We have sent our daughter to CCUPC for two years and have loved everything about the school! She has grown intellectually, socially, and spiritually. We know that the great instruction and care the teachers have given are responsible for her success. The teachers go out of their way to make every child feel special, and know our daughter very well by encouraging her strengths and helping her conquer areas where she needs assistance.
CCUPC also involves the family in the preschool and that has really helped us. We relocated from out of state and the school has really made all of us feel at home. The holiday parties, the Christmas performance and the art show givesus an opportunity to see her 'in action' and the ability to socialize with other preschool families.
We appreciate all CCUPC has done for us and look forward to sending our youngest daughter there in a year!
CCUPC is a wonderful preschool that I would highly recommend to any family. This is my daughter's second year at CCUPC, and I have been significantly impressed with all of the terrific lessons, crafts, activities, and curriculum offered here. Not only does my daughter talk so highly about her teachers & all of the fun stuff they do, she often states she wishes she could go to school everyday!! Our older daughter attended other preschools in Cranberry, and CCUPC by far has been the best!
This is my daughter's second year in the preschool and we could not be happier! From the wonderful, warm staff to the curriculum being taught, CCUPC has been the best school for my daughter. I highly recommend CCUPC and I wish I could take them all to Kindergarten!!
I would highly recommend CCUPC for preschool. This is my son Tommy's second year of going here and I cannot tell you how happy my husband and I are that Tommy is attending this preschool. We have noticed how Tommy has grown both academically and socially.
As a teacher, I really like the curriculum. It centers around all the areas of development and is very hands on with appropriate activities that engage your child at his or her own level. The children are learning and they don't realize it because they are having fun! The teachers challenge your child but not to the point where your child becomes frustrated. In the four year old class, your child has homework each week where as a family, you help your child find words that begin with the letter of the Week and have them write it down on a list to turn it in on Fridays. If the class as a whole can come up with more than 100 words each week, then each child in the class gets a small prize (which Tommy really looks forward to).
As a parent, I love the fact that the teachers and Debbie Rossi are so warm and caring. They truly care about each and every child as well as the child's family. They make communication so easy by responding to emails, they are always willing to talk at drop off or pick up and they pass out monthly newsletters that are very helpful to know what is going on. Not to mention, the preschool has special activities that are so fun to be a part of. For example, for the four year old class they have a Christmas Show and Spring Pageant, there is the Art Show where your child is able to create his or her own art piece at home and bring it in for the Art Gallery and my favorite is the Valentines Ball where the boys bring their moms and the girls bring their dads to an evening of fun and dancing…memories in the making!
There are many other reasons why CCUPC preschool is wonderful. But, for Ed and I what sums it up is how when I take Tommy to school he runs into the building with a big smile on his face. He is so excited to go!
Plus, many times, Tommy has asked me, "mom, why can't I go to preschool everyday" or the best is, when Ed and I ask Tommy on the evenings that he has had school, what his favorite thing is he did that day, many times he will answer, "my favorite thing today was going to preschool".
As a parent, you couldn't ask for a better answer than that!
Thank you Debbie Rossi, Miss Carolyn (Tommy's main teacher), Miss Jen (Tommy's teacher), Miss Kim and Miss Candie (teachers in the other class but who interact with Tommy throughout the morning)! You are the reason why Tommy is off to a great start! Couldn't ask for better teachers!
I wish I could find the words to explain to you what this school means to our family. We watched Greyson flourish from a shy little boy to a confident learner who is excelling in kindergarten because of the skills he mastered while in their care. The transformation in Wesley has been phenomenal. The school has embraced his special needs, providing support in all areas of his learning and development. His amazing teacher keeps me posted regularly on both his strengths and areas of need. Our communication is consistent, honest, and focused on what he needs to be the best version of himself. I feel at home when I walk through their doors, and I know my boys feel the same. I will be inconsolable next year when Wesley graduates, not only for the milestone of moving on to kindergarten, but also because our time with CCUPC will be complete.